Life Choices
When Mrs Ann Romney decided to become a stay at home Mom, that's the choice she made hopefully with the blessings of her husband Mitt Romney. Most women does not get the opportunity to make those choices in life as Ann Romney do. She married the love of her life who was potentially rich even if he had inherited his Fathers fortune. Most ordinary American women does not drive a few Cadillac's have houses in various States with elevator Garages or off shore bank accounts in France and the Cayman Islands. Mrs Ann Romney has never walked in the ordinary American Mothers Shoe.
Mitt Romney claim he did not inherit any of his Fathers wealth, neither did Mr Mitt Romney Graduate from college with not $20. $30. $40 thousand dollars in college Loans. From his speeches along the Primary Election trail I understand Mitt Romney is no ordinary American citizen, Romney was born in Wealth was enabled the best Education while living in luxury. There was no question Ann Romney would not have to work even at the outset of their lives. Through hard work, his good education, and more good luck than bad, Mitt Romney was able to create wealth that Ann Romney would not have to work for a living for the rest of her life Ann Romney knew this when she made her wedding vow.
I do not think most Americans begrudge Mitt and Ann Romney's great success, an almost perfect well balanced family. The Romney's Children inheriting $100 Million dollars from their Father that the Romney Boys did not even have to pay transfer Taxes on and the interest on any investment is Carried so these gifts From their Father Mitt Romney may never attract Taxes.
The other 99% of Americans does not enjoy the benefits of the 1% like Mitt and Ann Romney and their sons. For the rest of the 99% we are not able to gift our children or Grand Children upward of $10 thousand dollars without attracting taxes and penalties even if we were helping our children to purchase a home or helping them in college.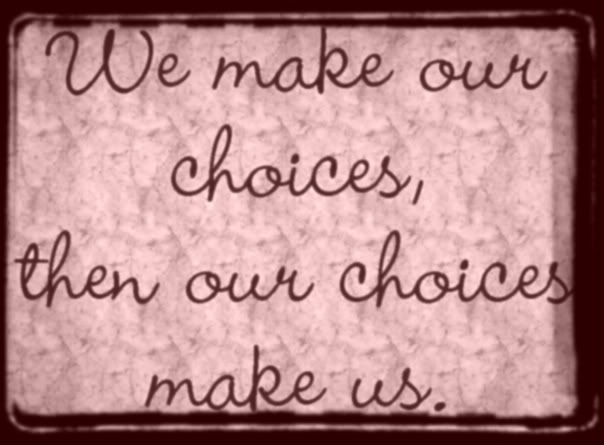 Choices make us
The conversation is not weather Ann Romney made the choice to be a stay at home Mother! that choice is, does Ann Romney through her various difficult illnesses, affording the best medical care, did not have to feel pain if she didn't want, can she understand the life of the ordinary woman. Mrs Romney did not have to count the days to end maternity leave or return to work before she was well enough after each child because her Job did not give Maternity leave to keeping food on her family's table those are real choices! Choosing to become a stay at home Parent is Luxury any woman or recently man choose to stay at home and rear their Kids and wait on their spouses reality 99% of us cannot afforestation those Luxuries and it is Luxury.
It is Mrs Romney's right to speak about her husbands character but while doing so she must also imagine what life is like for those women without planned Parenthood, those women who still want to enjoy the pleasures of sex and love making but cannot afford contraception life's necessities her husband Mitt Romney Says he would deny women who need them or Mitt Romney's support for all the Vaginal Probe Bills . Mrs Ann Romney would not understand the plight of those women who does not have a few Cadillac's but have to take the bus to the Train layered in clothing winter to get to work, or maybe she does, her Maids may have had to take the Bus at some point or her Maid's drive Cadillac's too.
Ann Romney was not an ordinary stay at home Mom she married into a lifestyle one that she has lived for all those years to tell us that's a choice is so Phony. Ann Romney married into the life she knew exactly what it would be like, to tell the American people otherwise is dis-ingenious.