Reggae to Gospel
Born in Colonel's Ridge, Clarendon, Jamaica, Carlene Davis was raised by her grandparents who
instilled the importance of Christ in her life from an early age. As a child Carlene regularly
attended church and sang in the choir. At 14 years old she migrated to England to join her
parents and after completing college there, she moved to Toronto, Canada, where she sang with
several bands. Carlene's first recordings, reggae versions of Peter Paul and Mary's "Leaving on a
Jet Plane" and Carole King's "Will You Still Love Me Tomorrow?" received steady airplay on
various Canadian radio stations.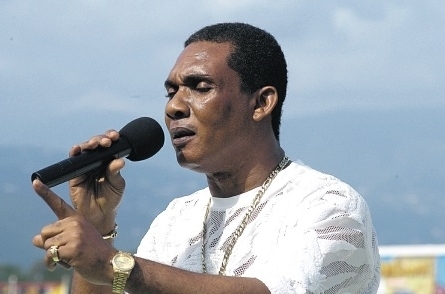 Ken Boothe
Ken Boothe was born in the Denham Town area of Kingston in 1948, the youngest of seven children, and began singing in school.
His recording career began in the late 1950's when he formed a duo with his neighbor
Stranger Cole
as "Stranger & Ken", the first tracks released by them being "Hush Baby" on the B-side of Cole's
Island Records
single "Last Love", and the "Thick in Love" single on R&B Records, both in 1963.
They released several more popular singles between 1963 and 1965, including "World's Fair", "Hush", and "Artibella". Boothe also recorded as a duo with
Roy Shirley
(as Roy & Ken), which resulted in the release of the single "Paradise" in 1966.
bloggerythm: Carlene Davis Ken Boothe - Why Me Lord